Glory & Co.
Ashlyn
golden agouti/red/white Coronet sow
by G&CC Alexander
out of G&CC Lucy
DOB: 04 May 2006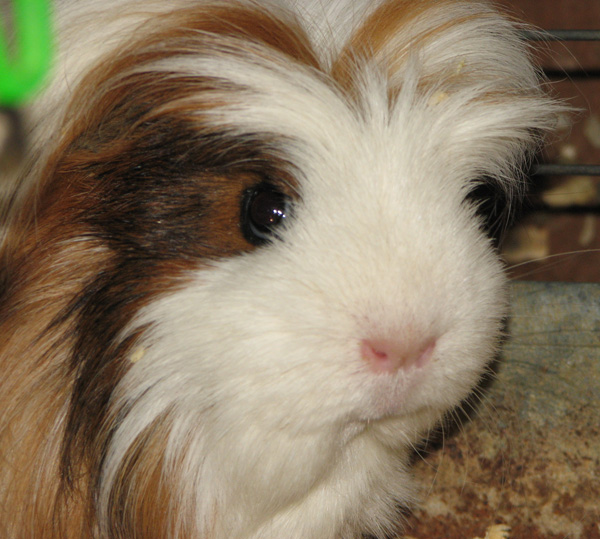 Shown at 8 months (breeding coat)
Plusses: Excellent type, coronet, and density. Very good texture. Good colour.
To Work On: Distribution - too much white; and very slightly brindled.
Other than her markings, Ashlyn is definitely a keeper! Her colour is very good, and at six weeks old, she has excellent type, coat, and coronet. I just wish her markings were good enough for show! Perhaps, though, she is one who should not be shown, but placed into breeding as soon as she's ready. Regardless, that's what we have planned for little Ashlyn.
Ashlyn's first litter was born in February of 2007, sired by G&CC Scout (Lazarus X Summer Song). We kept G&CC Evandar.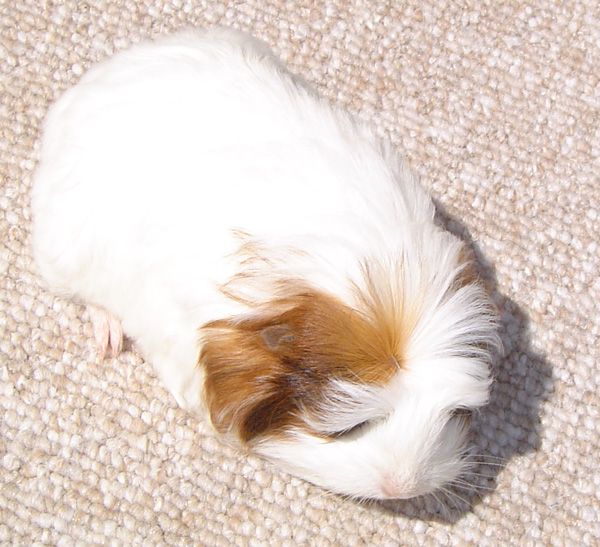 6 weeks