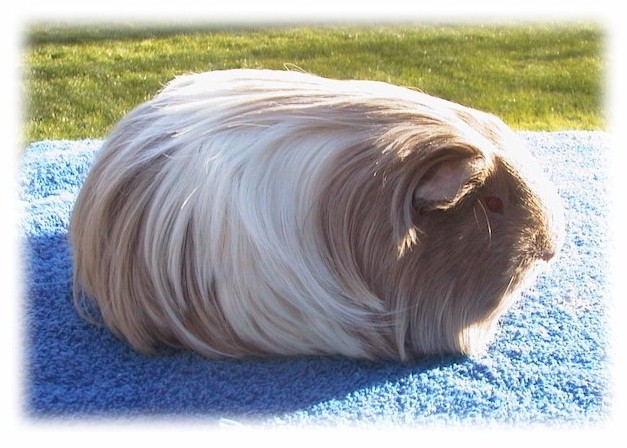 Pictured April 2004: 6 months
November 11th, 2004:
"Nattie," as she is fondly referred to around here, is an absolutely gorgeous lilac and white Silkie sow with very good type, colour, and density. However, unsurpassed by her lovely qualities is her wonderful personality. A beautiful sow who loves to be held, talks to me every time I open the caviary door, and thrives on chin, ear, and nose scratches, she has quickly become my very favourite of the thirty plus animals in our caviary. This sweet sow is very special to me and without a doubt has earned a lifelong stay here.
Nattie's first litter arrived in August of 2004 and she is currently back in breeding, this time with RR Lemon Twist. Most likely, she will be retired to the pet pen by Autumn 2005.