Glory & Co.
Christopher
golden agouti/red/white Silkie boar
by G&CC Jasper
out of Conrad Chimalis
DOB: 19 December 2005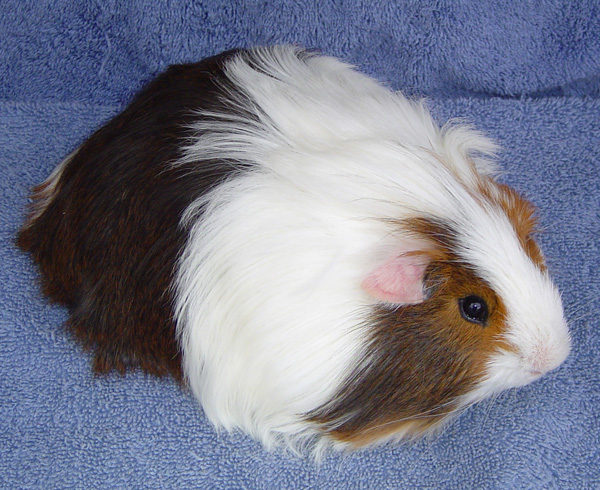 Shown at 10.5 weeks
Plusses: Excellent density and size; very good texture, type, and colour
To work on: I hate his head!
Christopher is a phenomenal little guy I am falling in love with more by the day. His density continues to astound me, as it is coming in better and better as he gets older. I have been wanting a really nice tricolour Silkie boar - looks like I got one! I am extremely excited about Christopher. He will begin his show career sometime this year, depending on his size - he is so big that he will probably make Senior weight before too long, in which case I will wait to present him until he is 5-6 months. Watch for Christopher on the show tables hopefully later this spring.
UPDATE: Christopher has been doing very well on the show circuit.
03.05.06: Best Jr. / Breed 2 shows at Dalton, GA (class of ~ 5) - not shown in Show C
04.22.06: Best Int / Breed both shows at Columbia, SC (class of ~ 4); BOSB in Show A (G.C. leg #1!)
06.10.06: Best Opp. / Breed at Bothell, WA; lost BOB to his caviary mate, G&CC Kara
06.24-25.06: Best Opp. Sex / Breed in 2 shows and Best of Breed in 2 shows, for a total of 4 more G.C. legs = 5 G.C. legs to date!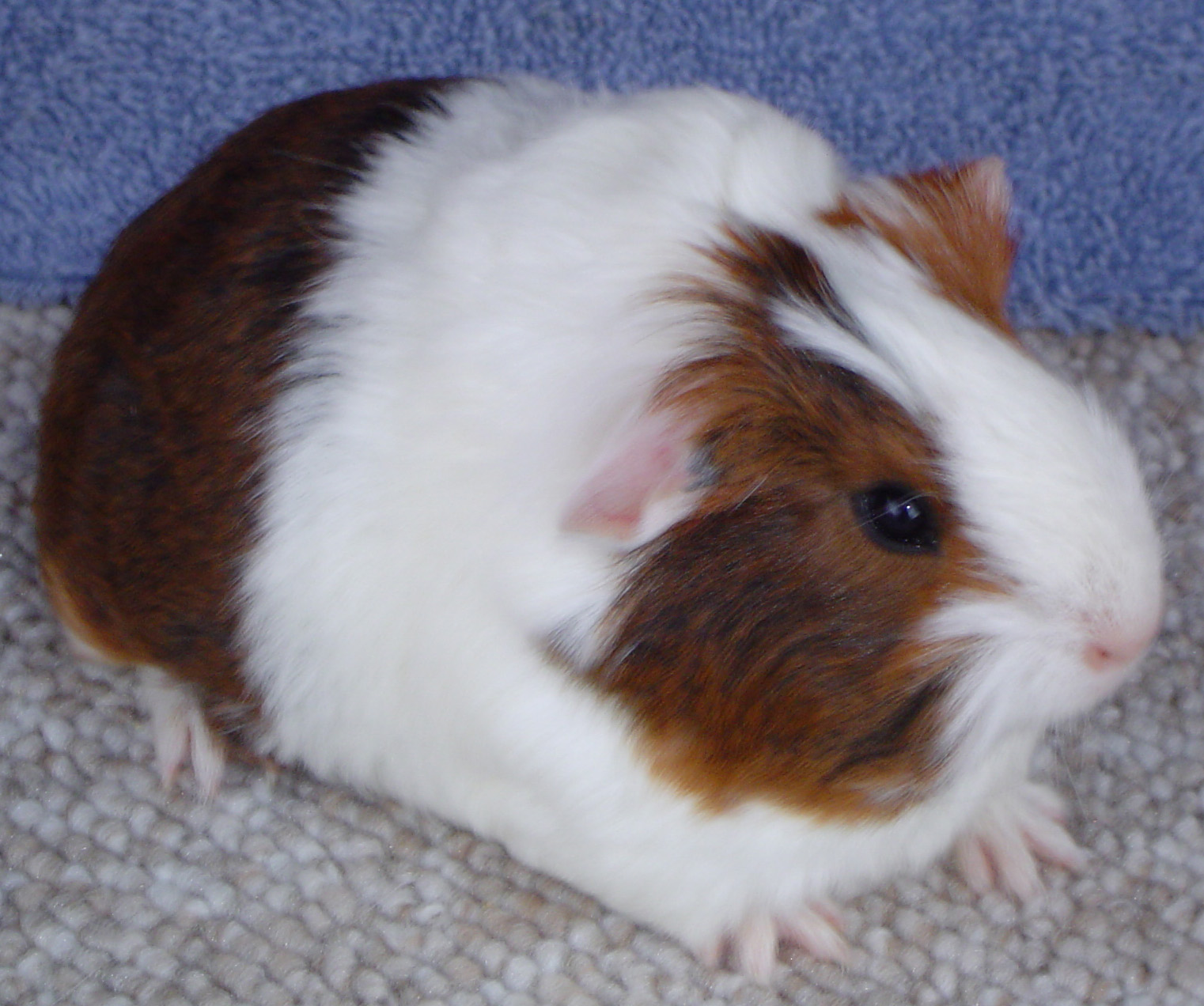 Shown at 3 weeks